Snapshot of Research
Research Projects
Current Research
EU FP7 Security Programme Project SUNNY (2014-2018) – Smart UNmanned aerial vehicle sensor Network for detection of border crossing and illegal entrY
EU FP7 Security Programme Project SmartPrevent (2014-2016) – Smart video-surveillance system to detect and prevent local crimes in urban areas
Cross-Domain Behaviour Understanding
Current behaviour understanding approaches suffer from highly contraint on the uniform of behaviour distribution, feature representation and etc between training and testing data. These approaches might fail when the testing data is changing all the time (e.g. UAV surveillance). We developed a cross-domain traffic scene understanding framework to interpret unseen events in target domain without training procedure by transferring knowledge learned from existing source domains.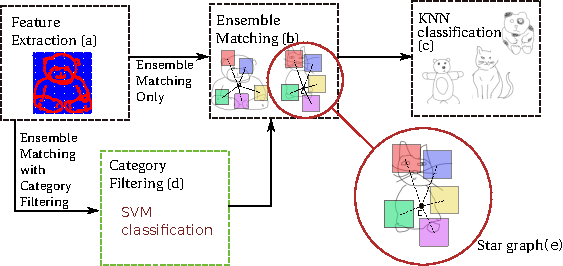 Sketch Recognition by Ensemble Matching of Structured Features
We present a method for the representation and matching of sketches by exploiting not only local features but also global structures of sketches, through a star graph based ensemble matching strategy. We further show that by encapsulating holistic structure matching and learned bag-of-features models into a single framework, notable recognition performance improvement over the state-of-the-art can be observed.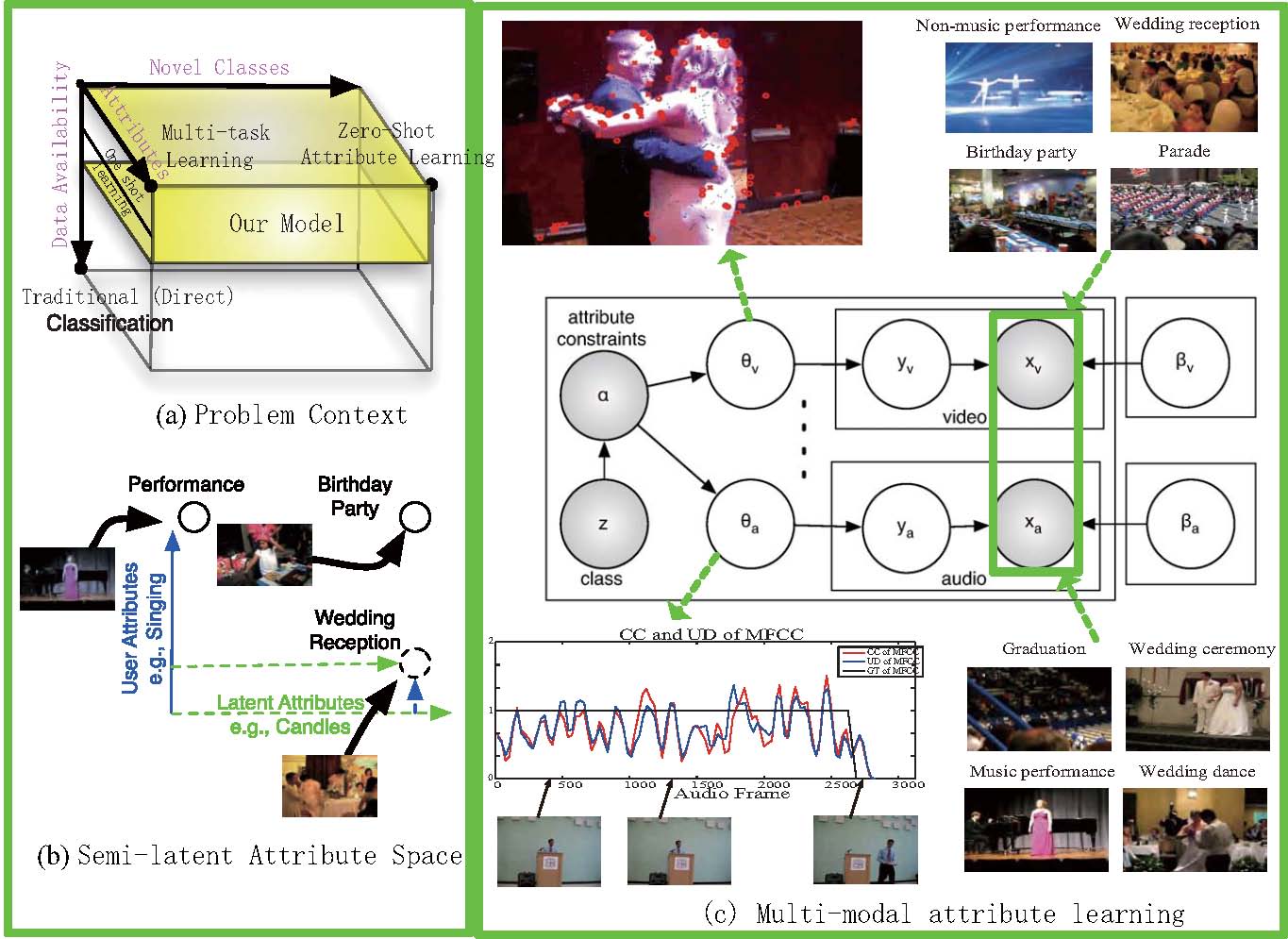 Attribute Learning for Understanding Unstructured Social Activity
The USAA dataset includes 8 different semantic class videos which are home videos of social occassions such e birthday party, graduation party,music performance, non-music performance, parade, wedding ceremony, wedding dance and wedding reception which feature activities of group of people.
Recently Completed Projects